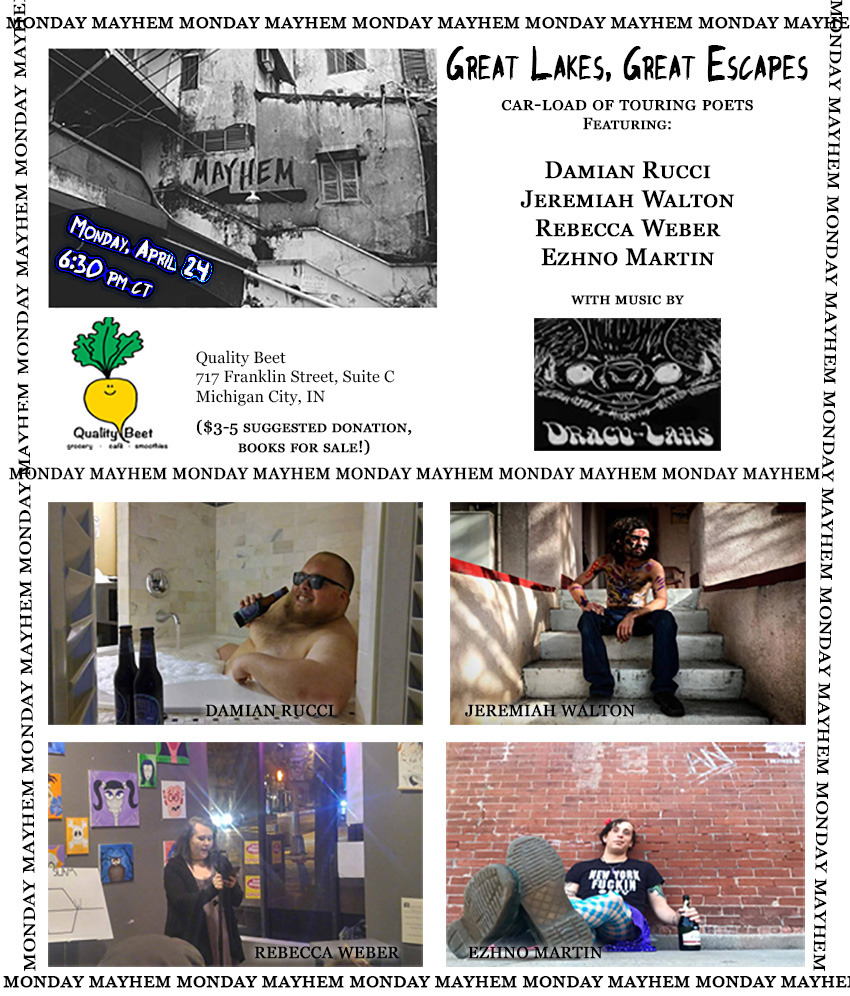 car-load of touring poets & MUSIC by the Dracu-Lahs!
Featuring: Damian Rucci, Jeremiah Walton, Rebecca Weber, Ezhno Martin
($3-5 suggested donation, books for sale!)
The "Great Lakes, Great Escapes" mini poetry tour was only ever meant to be what poetry has always been for all of its participants – a vacation from a life that wasn't so full of joy and invention. Damian Rucci, Jeremiah Walton, Rebecca Weber, and Ezhno Martin will all be in Kansas City, MO April 21-23rd for the Kansas City Poetry Throwdown (Festival) sharing their lives and words. The merry band of poets decided to accompany Damian and Rebbeca on the trek back to the East Coast, stopping in three cities along the way hoping to further expand their lexicon of poets and poetry lovers. Each will have books to sell (well, in a perfect world, they would be trading them for the books of new friends) but will be taking donations because they all believe poetry should be free.