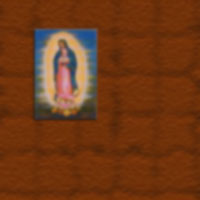 Robert Downey Rescue

I would be a great girlfriend for Robert Downey Jr. We would go out to dinner and I would order a diet coke. I would never drink around him. I would support him emotionally. I would be a good influence. I would rescue him.
If he plays piano in real life, he would sing me the sweetest love songs. He would write them constantly about the littlest things, like the way I brush my teeth or drink my coffee.
My parents would like the way he laughs. His parents would hug me. His mother would say, 'Finally! A nice girl for Robert!'
We would live in New York for a while so he wouldn't be so tempted to buy crack and drive. We would go to the movies, drink soda, and take taxis. He would eat better and take vitamins, but we would still smoke.
We would drift apart eventually. He would be feeling so incredible now that he was off crack. Calista would call and ask him to come back to the show. My friends used to sublet her apartment before they moved to Japan. Robert and I would always laugh and say, 'That's so weird, it's like you know Calista, too!'
We would stay in touch after the breakup. He would ask about my new boyfriend. I would always answer gently because Robert is very sensitive, almost fragile in a strong kind of way, I would laugh softly, 'Well...he's no Robert Downey Jr.'

About the author:
Sarah Monatgue is a native Californian. She currently lives in New York. Her new book "You Can Be Anything From A to Z" is on sale now at big fancy bookstores. She tends to complain more when things are going really well. You can also visit Sarah anytime on the world wide internet web at www.sarahmontague.com.