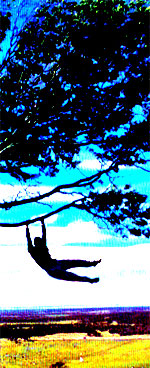 Pappy

Did you ever meet Pappy Boynton?
I did.
At least I read
a book about him.
He wanted to go steady
with General Chenault
his flying tiger
and then some.
He wanted to bed Miang Sun,
frivolous daughter
of Xiang
of the beer house.
He wanted to put orchids
on the cot
of the ball turret gunner
(imagine his face!)
and he wanted to fly
the fastest and highest
in the most
incivilest world.
He wanted his mug
in the papers,
on bottles
and wrappers and tins.
Poor Pappy Boynton.
He wanted to be lost
the heroicalest way.
He just wanted everything.

About the author:
Kathryn Rantala has recently or will soon appear in 3rd bed, Spinning Jenny, Cafe Irreal, Pig Iron Malt, Tatlin's Tower and others. She founded and co-edits Snow Monkey.