Friday, July 19. 8pm Pacific
Stories Books and Cafe, 1716 Sunset Blvd, Los Angeles, California 90026
Join us for the poetry book debut of Luis Rivas' Random Acts of Terror. Hear from poets Matt Sedillo, David Romero, Luis Rivas and special musical guests.
---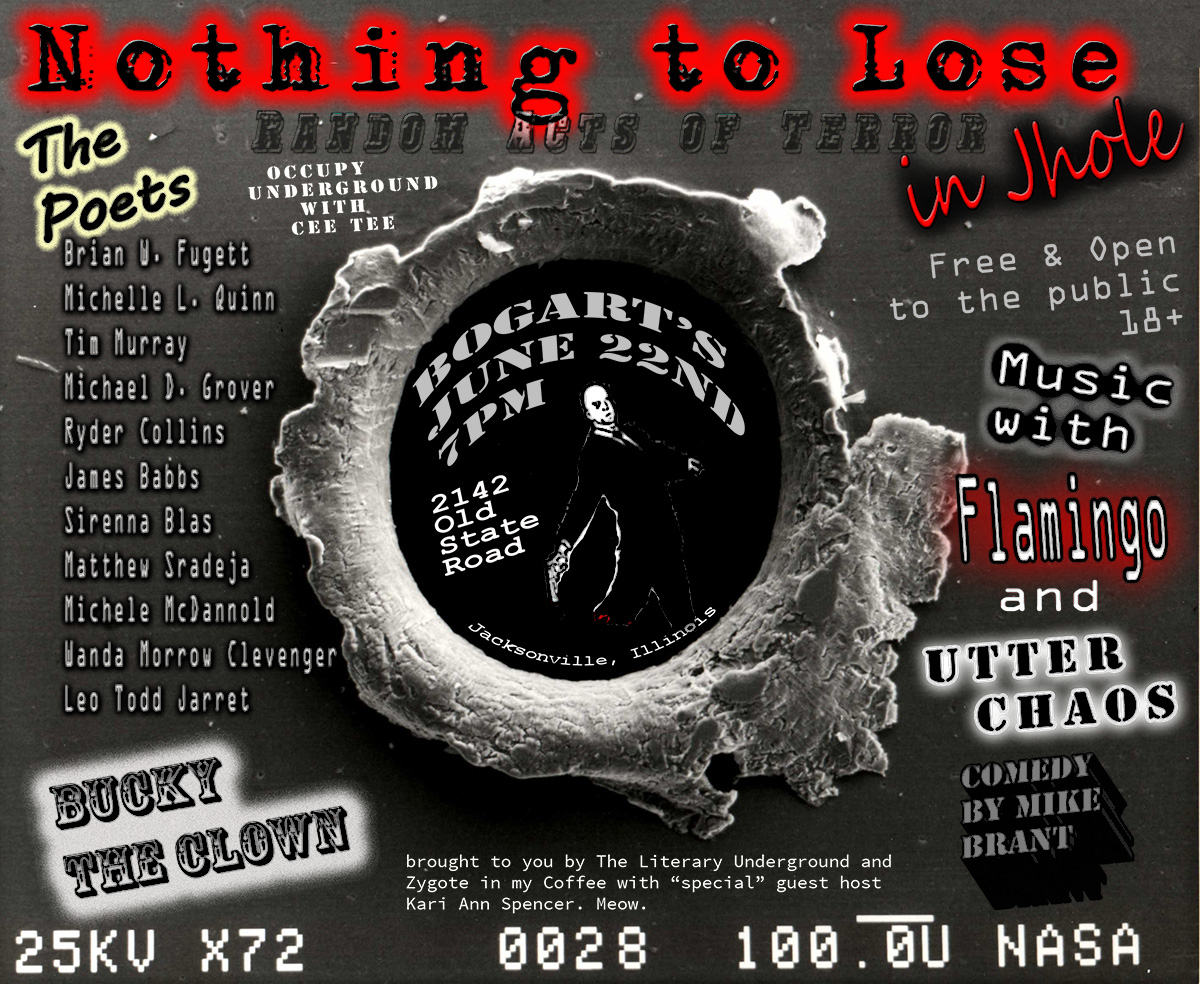 The Literary Underground and Zygote in my Coffee present Nothing to Lose Comes to Jacksonville/RAT (Premature) Release Party Saturday, June 22, 2013. Show starts at 7pm CST at Bogarts, 2142 Old State Rd., Jacksonville, IL 62650. After-party to follow. Free and open to the public 18+
Poems from Random Acts of Terror will be featured and copies of the book will be available for purchase.
Performers:
Comedian Mike Brant, Brian W. Fugett, Michelle L. Quinn, Tim Murray, Sirenna Blas, Ryder Collins, James Babbs, Wanda Morrow Clevenger, Michele McDannold, Michael D. Grover, Matthew Sradeja, Leo Todd Jarret, FLAMINGO, UTTER CHAOS, Bucky the Clown.
Bios and more information available at theliteraryunderground.org/events